Florio, who also represented rapper Tekashie69 last year, said Williams is a rapper who has a contract with Interscope Records.
"He has a very promising career," Florio told Boyle. "Not only does he sing, rap, he writes his own music. One of his songs on YouTube has 8 million views."
She said Williams attended a "prestigious" high school but had to drop out because of his alleged celebrity status.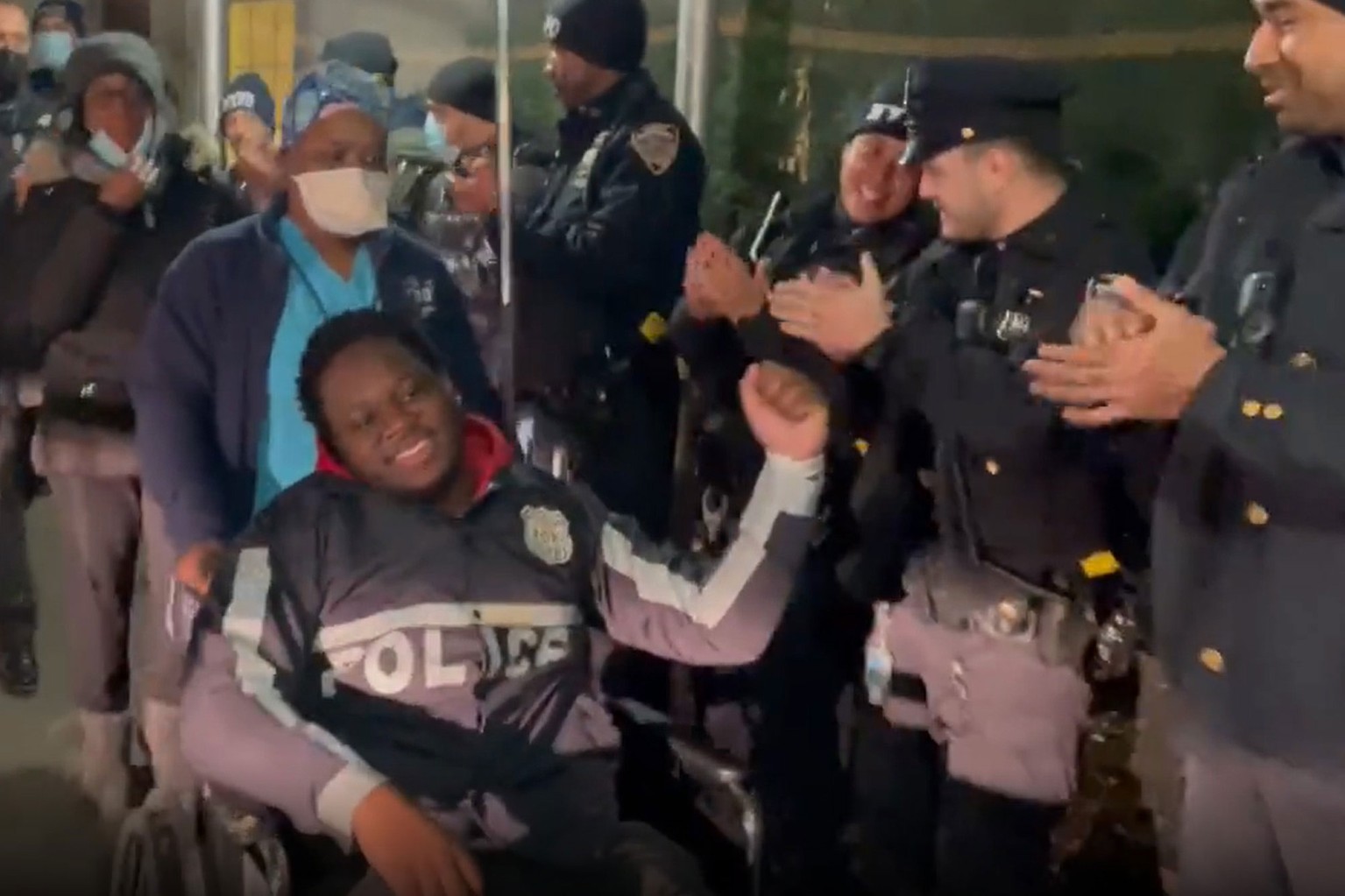 The officer, who was treated and released a few hours after being shot, is met with applause by other police officers.  @NYPD48Pct
During the hearing, the teenage suspect told the lawyer, "please tell the judge I'll come back to court every time."
Williams was arrested after cops from the 48th precinct responded to a complaint of a disorderly crowd at Lorillard Place near East 187th Street around 9:30 p.m. Tuesday.
Police said he refused to take his hands out of his pockets while being questioned by officers, leading to a struggle during which the teen's gun was discharged.
Williams already had a 2020 gun possession bust under his belt and was placed on probation as a juvenile in that case just last month.
Bronx prosecutor Joseph Maniscalco said in court Thursday that the teen was still on probation when he allegedly shot the cop.
In a statement Thursday night, NYPD PBA President Patrick Lynch slammed Boyle's decision to set bail in the new case.
"There is absolutely no justification and no excuse for setting bail in this case," the statement said. "This individual was previously arrested for carrying an illegal gun. Then he violated his probation, carried another gun and shot a cop.
"If he gets another opportunity to go free he will use it to cause more violence and mayhem," Lynch said. Judge Denis Boyle's horrendous judgment is putting cops and New Yorkers in danger. He needs to go."