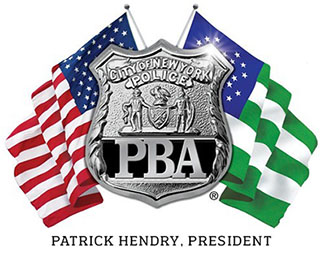 PRESS RELEASE
September 20, 2019
---
New York City doesn't need lame duck de Blasio
PBA President Patrick J. Lynch said:
"This campaign proved that it really doesn't matter whether Mayor Bill de Blasio is speaking to empty rooms in Iowa or spinning his wheels in a Park Slope gym. What matters to New Yorkers is that he isn't doing his job.
"Our city is facing real issues that Mayor de Blasio has either ignored or papered over with campaign slogans. Cherry-picking crime stats has done nothing to address the alarming increase in shootings or the growing disorder New Yorkers see on the street. Shouting 'Working People First' has done nothing to help city workers suffering through health benefit cuts and below-inflation raises.
"The only thing Mayor de Blasio's presidential campaign accomplished was the alienation of hard-working New Yorkers and the deepening of serious divisions in our city, especially between his administration and New York City police officers. He has squandered his credibility and lost the confidence of even his former supporters. He needs to either step aside or be removed to make way for a Mayor who actually wants the job."
# # #The Police Benevolent Association of the City of New York (PBA) is the largest municipal police union in the nation and represents nearly 50,000 active and retired NYC police officers.