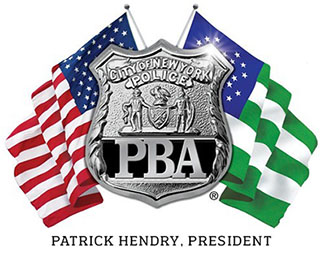 PRESS RELEASE
January 14, 2021
---
PBA Statement on Attorney General's Protest Lawsuit
PBA President Patrick J. Lynch said: 
"We will say it again: what we witnessed in June was a failure of New York City's leadership. They sent cops out to police unprecedented protests and violent riots with no plan, no strategy and no support. They should be forced to answer for the resulting chaos, instead of pointing fingers at cops on the streets and ignoring the criminals who attacked us with bricks and firebombs."
As part of the Attorney General's inquiry, the NYC PBA submitted extensive written testimony, including testimonials from injured police officers and input from disorder control expert and former NYPD Chief of Department Louis Anemone. Read the PBA's full testimony here.
# # #The Police Benevolent Association of the City of New York (PBA) is the largest municipal police union in the nation and represents nearly 50,000 active and retired NYC police officers.