With applause and sirens blaring on their police vehicles, police officers assigned to the NYPD Transit Bureau and their union showed their appreciation to the front-line MTA transit workers by delivering a truckload of freshly made hero sandwiches and other food to Brooklyn Transit headquarters.
Chief of Transit Ed Dellatore is greeted by PBA delegate. (Photo by Todd Maisel)
The police officers, led by their Police Benevolent Association President Patrick Lynch, showed solidarity with their union kin from the Transport Workers Union, led by their president Tony Utano. Both unions were hit hard by COVID-19, the TWU losing 70 members to the virus. At one point, nearly 20 percent of the NYPD was also out sick, most laid up with COVID-19 – the department losing 43 uniform and non uniform members.

Also joining them was Transit Police Chief Edward Dellatore who also contracted the virus and has fully recovered.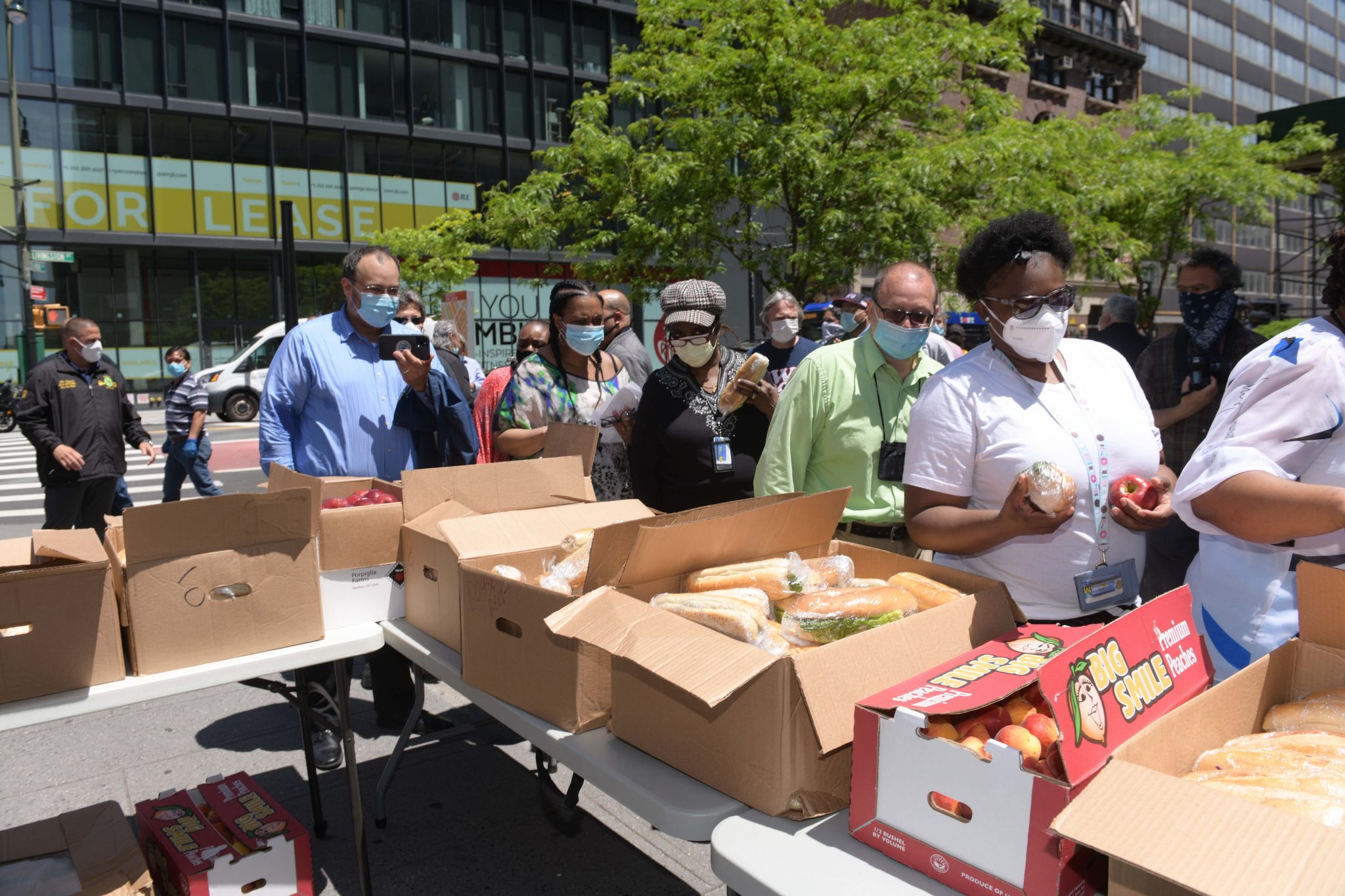 MTA employees are treated to lunch by cops. (Photo by Todd Maisel)
"The transit system is the beating heart of New York City, and transit workers and police officers have worked together to keep that heart pumping through every disaster and crisis," Lynch told the crowd from both unions. "Today, we're sending a message to all New Yorkers that our city will survive and thrive again because cops and transit workers are united on the front lines. Our transit sisters and brothers don't just deserve protection and respect – they deserved to be recognized as the heroes they are."