August 14, 2020, 7:58 PM
NYC police union endorses Trump re-election bid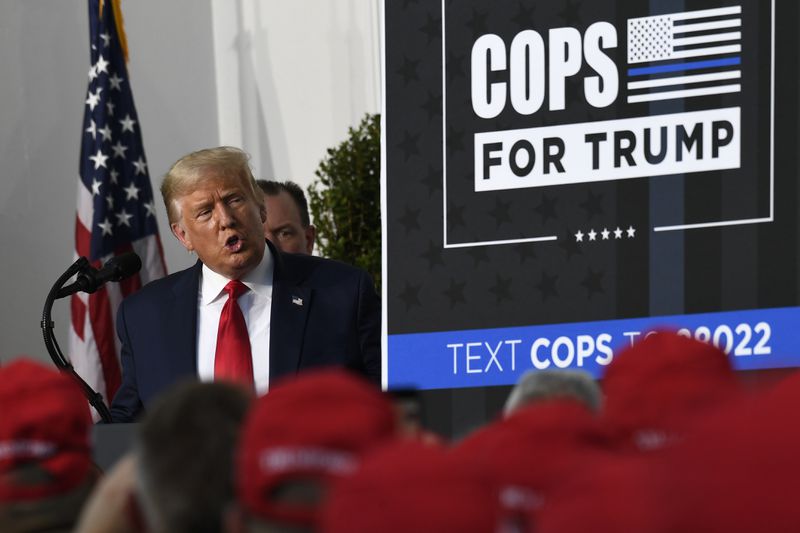 President Trump speaks at a 'Cops for Trump' at his golf club in Bedminster, N.J. on Friday. (Susan Walsh/AP)
New York's biggest police union backed President Trump's bid for re-election Friday, as Trump slammed a "a left wing war on cops."
"We need your strong voice across the country," said Police Benevolent Association President Patrick Lynch.
Lynch and Trump spoke before a crowd at Trump's golf club in Bedminster, N.J. attended by PBA leaders wearing red MAGA hats.
Lynch said it was the first time in his memory that the PBA had endorsed a presidential candidate.
"That's how important this is," he said to applause from the crowd. "Mr. President, we are fighting for our lives out there ... You earned this endorsement, and I'm proud to give it."
"We have to bring order back to our cities, back to our country," said Trump, who said Joe Biden will make the country more dangerous.
"No one will be safe in Biden's America .... They're ruining your suburbs, they want to ruin it," he said.
Trump also said Mayor de Blasio has "launched a real crusade against the police."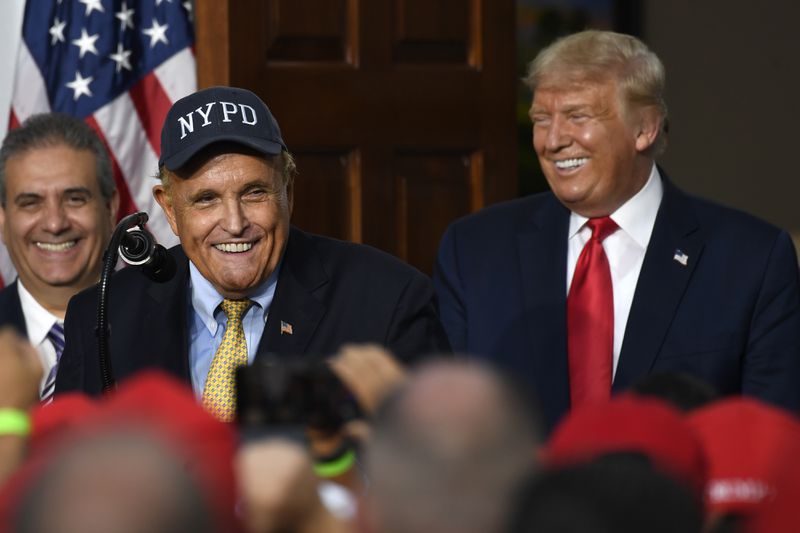 Rudy Giuliani, an attorney for President Donald Trump speaks as President Donald
Trump smiles during an event Trump National Golf Club, Friday, Aug. 14, in Bedminster, N.J., with members of the City of New York Police Department Benevolent Association.
(Susan Walsh/AP)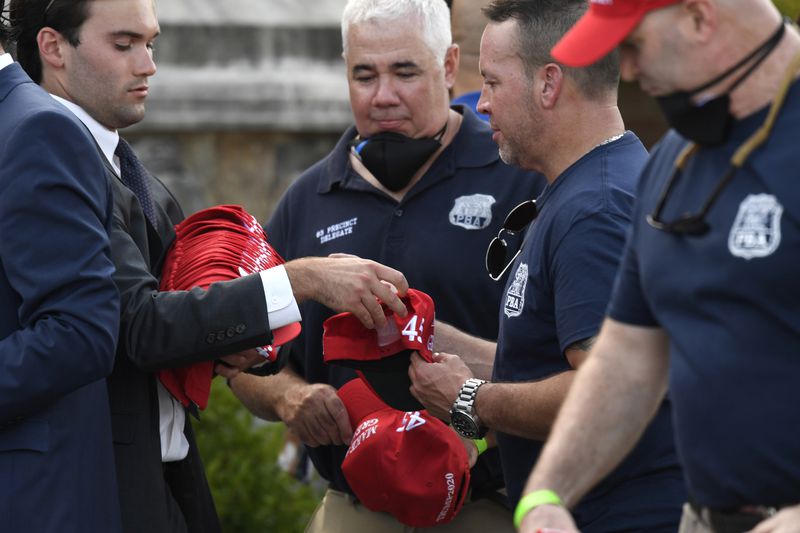 Hats are passed out before President Donald Trump speaks to the City of New York Police Benevolent Association at an event at the Trump National Golf Club in Bedminster, N.J., Friday, Aug. 14. 
(Susan Walsh/AP)