"This is what a 'light touch' looks like," the city's largest police union, the Police Benevolent Association, tweeted in response to the video, adding that Mayor de Blasio and Council Speaker Corey Johnson "should be held responsible for surrendering our city."
The Sergeants Benevolent Association also decried the clash. "De Blasio's MESS," the union tweeted "Where is that fraud Corey Johnson now? Corey are you calling for an investigation into the breakdown of the NYPDs Community Policing Program? Of course not this isn't your neighborhood!"
The heated responses from the police unions comes after the city council proposed a $1 billion budget cut to the NYPD. The proposed slash in funding follows weeks of unruly protests in New York after the death of George Floyd at the hands of Minneapolis police.
While NYPD Commissioner Dermot Shea has been open to cutting small parts of the budget, especially surrounding ancillary services like school police, he warned, in a Pix11 interview, that major budget cuts while the city is facing a surge in crime would have a negative impact on the communities it aims to serve.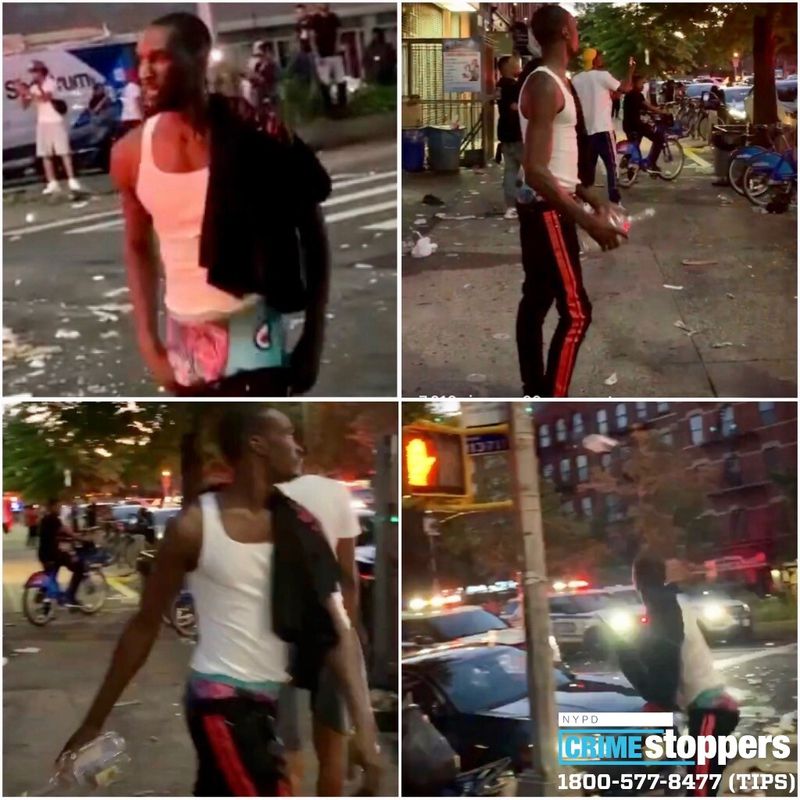 Police released photos of one of the bottle-throwers Sunday night and is asking anyone with info to call Crime Stoppers at (800) 577-TIPS.