"People are either acting on furloughs and layoffs or preparing for furloughs and layoffs of the exact people who have been the heroes in this crisis, who we should be celebrating and supporting, the first responders, the health care workers, the educators," de Blasio said on CNN.
Coronavirus required millions in new spending and socked the city with some $7.4 billion in tax revenue shortfalls over the next two years, according to city officials.
While multiple city agencies will reduce vacant positions and freeze hiring, de Blasio said last month layoffs and furloughs could still happen.
"I've lost $7.4 billion already and my economy can't come back until I get that stimulus and get back to normal and provide those basic services," the mayor said. "We're running out of money."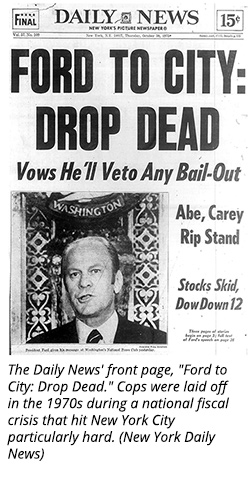 A City Hall spokeswoman, Freddi Goldstein, said it was "too soon" to get into the specifics of which agencies and positions would be first on the chopping block. There was also no immediate word on the economic impact of layoffs and furloughs, or how municipal job cuts would affect worker pensions.
But other city leaders said the mayor has options.
City Comptroller Scott Stringer agreed the federal government should step up, but said layoffs and furloughs should not be on the table. He suggested de Blasio could do much more to cut existing fat.
"At a time when city workers are on the front lines of the pandemic, the mayor should not threaten their livelihoods in this way," Stringer said. "From ballooning contracts to runaway spending without results, I have said repeatedly that agencies can find greater savings without harming our workers."
Oren Barzilay, president of EMT Local 2507, said city workforce cuts would ruin the city.
"If laying off the people who saved New York City residents during this pandemic is his solution, then we're all doomed," Barzilay said. "Not only is this the wrong time to lay people off, this is the time where this city needs every hand on deck."
Henry Garrido, executive director of DC 37, which represents municipal workers, said 90,000 of the union's members are expecting a 3% pay increase starting in June.