September 17, 2021, 11:00 PM
Convicted NYC cop killer to be paroled — and officer's family, angry and grieving over 1994 Bronx shooting, wonders why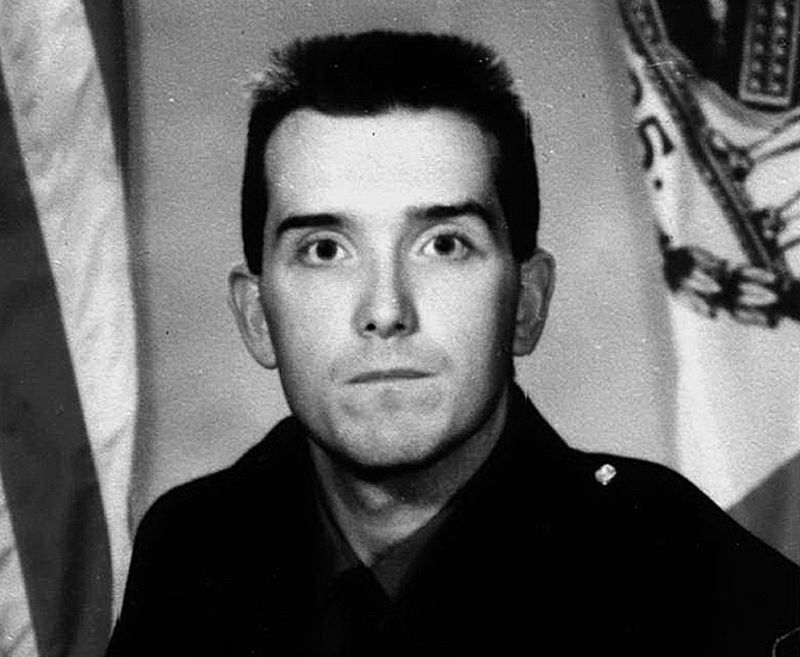 Slain NYPD Officer Sean McDonald
A convicted cop killer serving 25 years to life for his role in the 1994 Bronx murder of a police officer trying to stop a robbery is to be released on parole next month — and the officer's stunned family is asking why.
Javier Miranda didn't admit to firing the shots that killed Officer Sean McDonald on March 15, 1994 — but prosecutors believe he helped his accomplice, Rodolpho Rodriguez, gain the upper hand in a desperate struggle over the murder weapon.
Miranda, 55, was granted release by the state parole board after an Aug. 31 hearing. He's expected to be freed by Oct. 12, a state Department of Corrections and Community Supervision official said.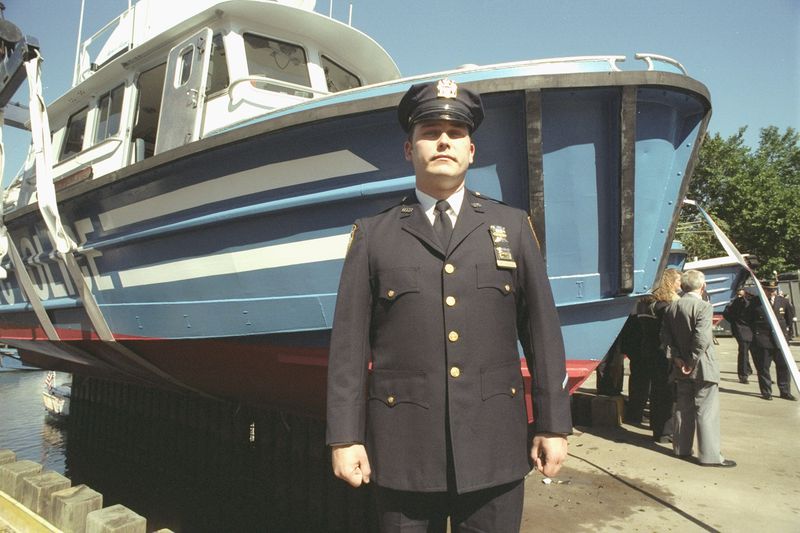 Police Detective Andrew McDonald in 1998 at a dedication of two police harbor patrol boats at Randalls Island. One was named for McDonald's brother, slain Police Officer Sean McDonald. (Michael Schwartz/for New York Daily News)
Officer Sean McDonald, 26, was assigned without a partner to guard an abandoned building when a passerby alerted him to a nearby robbery, his brother said.
Though witness accounts were muddled, investigators determined that the 44th Precinct cop approached Filo Fashions on Edward L. Grant Highway near E. 169th St. in Highbridge, and saw Miranda near the door.
As McDonald questioned Miranda, Rodriguez — armed with a gun — got a drop on the officer.
Other cops on the scene asked where Sean McDonald was, since they knew he had been assigned to the area.
Not long after the other cops began asking that question, Andrew McDonald's lieutenant pulled him aside and gave him the news.
"I didn't see him until the hospital," Andrew McDonald said.
Miranda pleaded guilty and fingered Rodriguez as the triggerman. Rodriguez's lawyer claimed Miranda actually pulled the trigger. A jury still convicted Rodriguez of murder.

Miranda and Rodriguez were linked to several other store robberies, cops said at the time.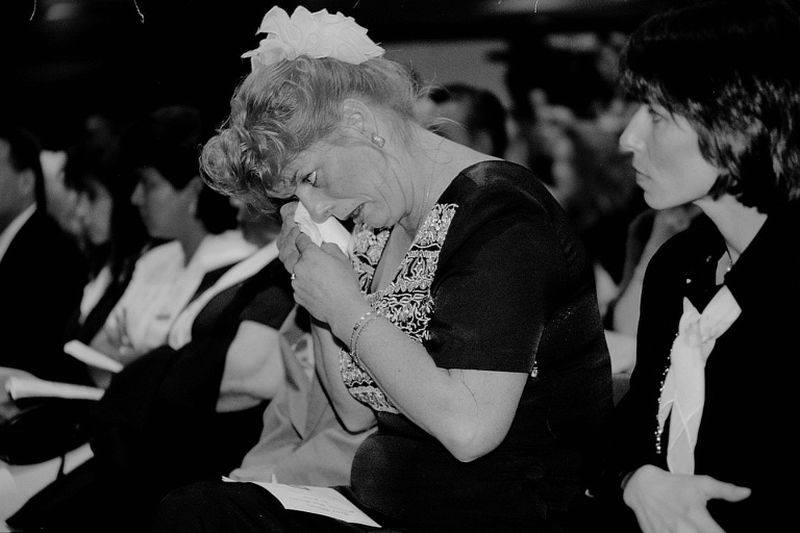 Janet McDonald, widow of Officer Sean McDonald, wipes a tear during a 1995 service for deceased police officers at One Police Plaza. (Debra DiPeso/New York Daily News)
Miranda "was a violent person who had done multiple violent crimes," Andrew McDonald said.
The Police Benevolent Association blasted the parole board, saying it has released 22 cop killers, including Miranda, since December 2017.
"Once again this parole board tortures the families of our fallen heroes," said PBA President Patrick Lynch. "It's the latest chapter in the board's shameful legacy in the Andrew Cuomo era."
McDonald's widow added, "I've just had enough – enough of them letting police killers go. They shouldn't be allowed out."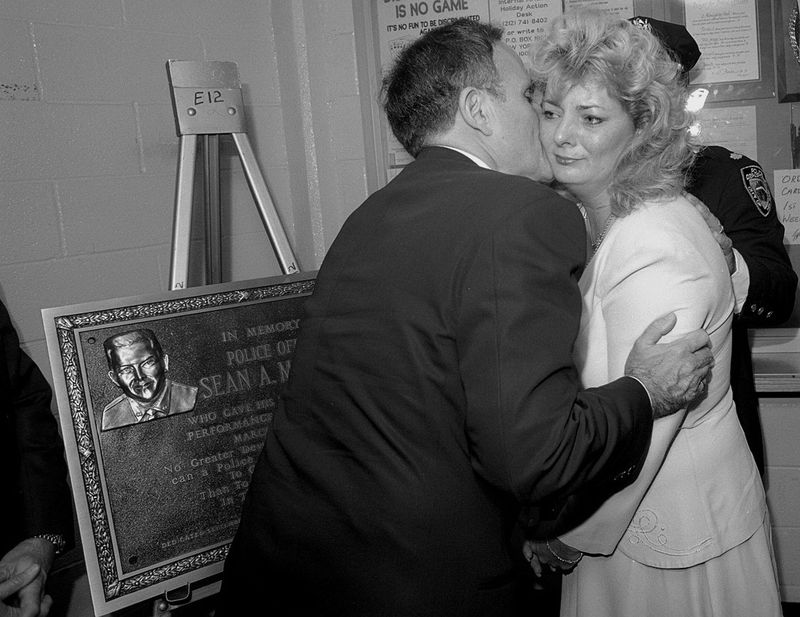 Janet McDonald, widow of slain officer Sean McDonald, gets a kiss from then-Mayor Rudolph Giuliani after her husband was honored with a plaque at the 44th Precinct in the Bronx. (Michael Schwartz/for New York Daily News)