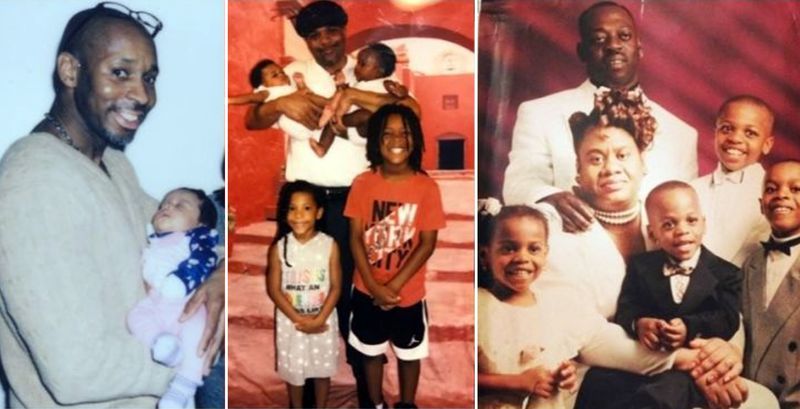 From left, George Bell, Gary Johnson and Rohan Bolt. (GoFundMe)
Three men who spent over two decades in prison on charges of killing an off-duty NYPD cop and a business owner in 1996 had their murder convictions overturned Friday after it was revealed that prosecutors withheld key evidence during trial.
Freed from prison, George Bell was emotional Friday as a Queens Supreme Court judge tossed his conviction as well as the convictions of his co-defendants, Rohan Bolt and Gary Johnson.
"I never gave up on my dream to one day be united with my loved ones," said Bell at a court appearance. He was 19 years old when he was arrested and charged with capital murder.
Bell, 44, Bolt, 59, and Johnson, 46, were busted during a high-profile search for the suspects who killed Officer Charles Davis and check-cashing firm owner Ira Epstein in a botched holdup of Epstein's business on Astoria Blvd. in East Elmhurst.
Prosecutors at the time held back evidence of another crew's involvement in the crime as well as the mental health issues of a star witness.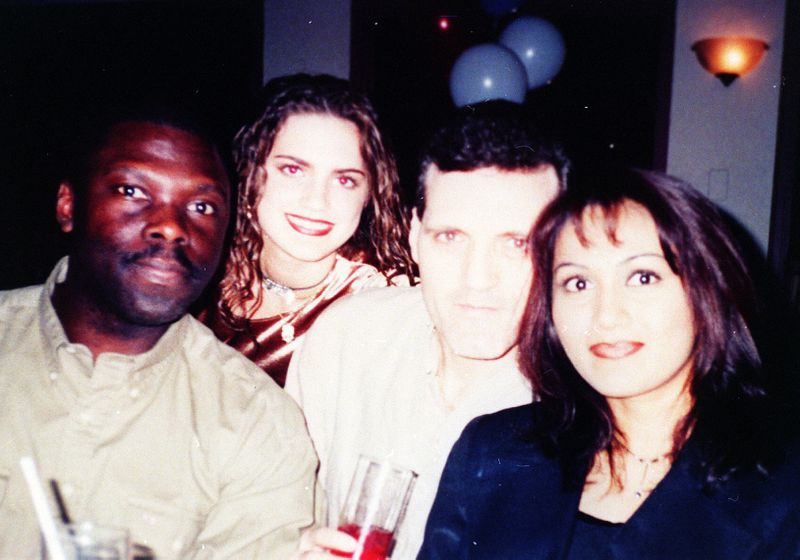 NYPD Officer Charles Davis (far left) and Ira Epstein (2nd from right) are pictured together at Epstein's 40th birthday party. (Obtained by Daily News)