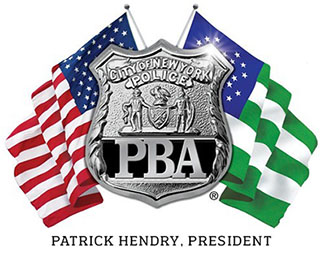 PRESS RELEASE
April 25, 2005
---
PBA opposes west side stadium financing plan
With 4,500 fewer police officers on city streets than in 1999 and with the department's inability to retain veteran officers and attract qualified new ones, the New York City Patrolmen's Benevolent Association opposes the use of PILOTS (payment in lieu of taxes) that support the city's operating budget to build a stadium on the West side of Manhattan, PBA president Patrick J. Lynch announced today.
Lynch said: "Given the severe recruiting and retention problem that exists in the NYPD because NYC doesn't pay competitive wages to its police officers, there are better and more urgent uses for PILOTS funds than building a football stadium on the West side of Manhattan.
"Mayor Bloomberg and his administration have consistently said that the city would use capital program dollars that cannot be used for the city's operating budget for the construction of the West side stadium. Today we know that such a statement is not entirely true and that PILOTS, which are regularly funneled into the city's operating budget, will be diverted to this pet construction project.
"New York City's 22,700 police officers have been working without a contract for 32 months because the city claims it can't afford to pay a fair salary. The Mayor's complete control of the use of funds to the city in the form of PILOTS demonstrates that the city clearly has the ability to pay its police officers a fair and competitive wage but lacks the willingness."
More than 800 members of the NYPD resign from the department each year to take better paying, less stressful and less dangerous jobs.
# # #The Police Benevolent Association of the City of New York (PBA) is the largest municipal police union in the nation and represents nearly 50,000 active and retired NYC police officers.