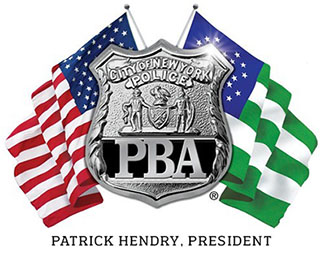 PRESS RELEASE
June 28, 2005
---
PBA reacts to PERB award
In reaction to the binding arbitration award released by the Public Employment Board (PERB), Patrick J. Lynch, president of the New York City Patrolmen's Benevolent Association, said:
"While this 10.25% award over two years significantly exceeds the existing pattern of 0%, 3% and 1% and is a step in the right direction, it does not go far enough in satisfying the panel's conclusion that New York City police officers should be among the highest paid in the country. We do not understand how reducing compensation for police officers yet to be hired will help the city resolve its already critical recruitment problem. This reduction in starting salary for future hires is not in the long-term interest of the city. For the second time in as many years PERB has rejected the concept of pattern bargaining in the police officers' contract. We hope that the city will now agree to honest negotiations that will embrace this panel's stated belief that New York City police officers deserve to be the highest paid in the nation."
# # #The Police Benevolent Association of the City of New York (PBA) is the largest municipal police union in the nation and represents nearly 50,000 active and retired NYC police officers.