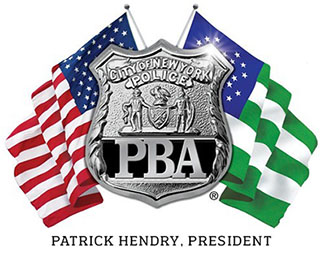 PRESS RELEASE
October 20, 2005
---
PBA wins prescription battle
The New York City PBA, as a representative for a nationwide class of purchasers of the arthritis drug Relafen, received approval of a $75 million settlement with drug company GlaxoSmithKline (GSK), who the PBA alleged unlawfully obtained a patent for Relafen in order to keep cheaper generic drugs off the market.
The action was originally filed in January 2002 in Boston's Federal District Court by Patrick J. Lynch, president of the New York City Patrolmen's Benevolent Association, on behalf of the PBA's Health and Welfare funds, claiming that the active and retiree funds, which spent approximately $356,000 on Relafen during the class period, had spent more for the GSK brand name Relafen than they would have spent had a generic drug been available. Federal District Court Judge William Young approved the settlement on September 30, 2005 and granted an additional $14,000 incentive award to Mr. Lynch for being a prime mover in this case. The amount of damages to be awarded to the PBA and other plaintiffs has not yet been determined.
Patrick J. Lynch said:
"We have a responsibility to ensure that every dollar of our members' health and welfare funds are used as efficiently as possible. The NYC PBA has filed numerous suits against large profiteering drug companies who have illegally prevented cheaper generic drugs from reaching the market in order to keep their corporate profits artificially high. The cost of commonly used prescription drugs has been skyrocketing because of this illegal practice and that puts a tremendous strain on health and welfare funds across the nation. The NYC PBA will continue to be vigilant in our fight against illegal profiteering at the expense of our active and retired members. We are pleased that GlaxoSmithKline will pay back $75 million to compensate those who have illegally been denied cheaper arthritis medication."
The PBA was represented in this class action suit by Jeffrey J. Corrigan of the firm of Spector, Roseman & Kodroff. Mr. Corrigan, a former federal prosecutor in New York, can be reached at 888-844-5862.
# # #The Police Benevolent Association of the City of New York (PBA) is the largest municipal police union in the nation and represents nearly 50,000 active and retired NYC police officers.