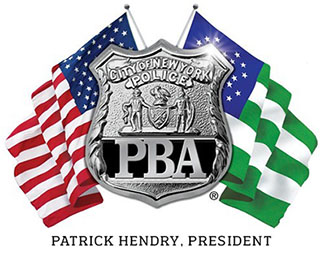 PRESS RELEASE
June 10, 2005
---
Statement by PBA President regarding dismissal of a trustee
PBA President Patrick J. Lynch said:
"Promptly upon receiving a complaint of missing delegate stipend checks, the PBA initiated a comprehensive internal investigation with independent, outside counsel to oversee the investigation. During the course of the investigation Trustee Philip Repaci refused to cooperate and obtained legal representation for himself. Because of his refusal to cooperate, I immediately removed him from his trustee position. That action was later certified by a vote of the local delegates. When contacted about the missing stipend checks by the Nassau County District Attorney's office, the PBA provided all the requested information and will comply with any additional requests. Let this serve as a message that any breach of our membership's trust will result in swift and sure action by this administration. We were elected to bring honesty, integrity and responsiveness to this union and we will continue to do so."
# # #The Police Benevolent Association of the City of New York (PBA) is the largest municipal police union in the nation and represents nearly 50,000 active and retired NYC police officers.