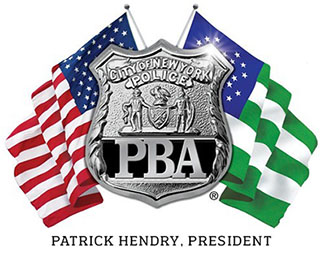 PRESS RELEASE
February 13, 2007
---
Reaction to NY Times article about PO Cesar Borja
PBA president Patrick J. Lynch said:
"NYC police officers asked no questions when responding to the attack on the World Trade Center. There were lives at stake, work to be done and New York City's police officers did it. Whether it was evacuating citizens, crowd control, working on the pile or directing traffic, we did the jobs that needed to be done. The 9/11 Disability law is about exposure not work assignment. It provides clear criteria for eligibility. Police Officer Borja's assignment at ground zero was in considerable excess of the minimum 40 hours during the prescribed period. He did his job, gave his life and qualifies for the benefit that provides little solace to the family of another fallen police officer.
# # #The Police Benevolent Association of the City of New York (PBA) is the largest municipal police union in the nation and represents nearly 50,000 active and retired NYC police officers.