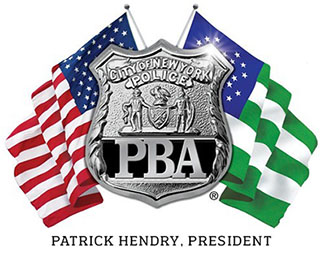 PRESS RELEASE
October 11, 2007
---
Statement by Pat Lynch reacting to conviction of P.O. Dillon Stewart's killer
PBA President Pat Lynch said:
"We commend this jury for having the courage to find this cold-blooded cop-killer, Allan Cameron, guilty of murder in the first degree. In doing so, they validate the work for which Police Officer Stewart gave his life. Regrettably, Cameron does not face the fate that he imposed on Dillon Stewart, who was a fine police officer and a loving husband and father. It is time for our elected officials to find the political will to legislate a constitutionally appropriate death penalty for the murder of a police officer."
# # #The Police Benevolent Association of the City of New York (PBA) is the largest municipal police union in the nation and represents nearly 50,000 active and retired NYC police officers.