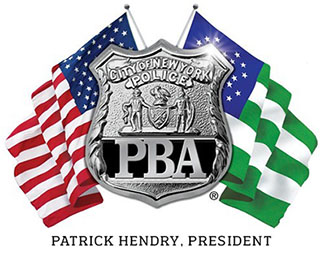 PRESS RELEASE
November 13, 2008
---
PBA's reaction to sentencing of convincted cop killer Steven Armento
PBA president Patrick J. Lynch said:
"Steven Armento is the type of animal for whom the death penalty was invented.  His miserable life has only been spared by the inability of this state to pass a viable death penalty.  Life without parole is the next best thing."
# # #The Police Benevolent Association of the City of New York (PBA) is the largest municipal police union in the nation and represents nearly 50,000 active and retired NYC police officers.