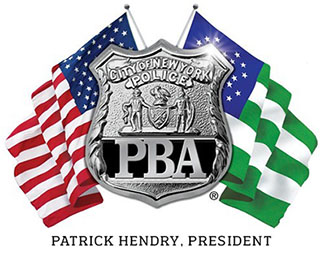 PRESS RELEASE
June 30, 2010
---
Pat Lynch reacts to the overturning of federal death penalty for double cop killer, Ronell Wilson
PBA president Patrick J. Lynch said:
"Ronell Wilson earned himself the death penalty with the cold-blooded execution of two courageous detectives who risked and lost their lives fighting to make this city safer. A miscreant who killed two people without a second thought will not hesitate to kill again in prison because he has nothing to lose. This vile individual should not be spared because of a mere technicality. He is a cold-blooded killer who deserves the fate that he has brought on himself."
# # #The Police Benevolent Association of the City of New York (PBA) is the largest municipal police union in the nation and represents nearly 50,000 active and retired NYC police officers.