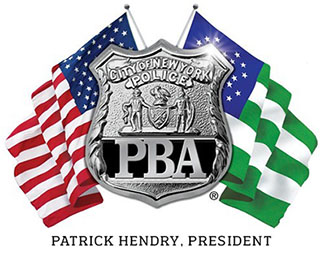 PRESS RELEASE
June 4, 2010
---
PBA calls cop killer release "unjust"
The PBA has been informed that Shuaaib Raheem, who murdered ESU police officer Stephen Gilroy during the longest hostage standoff in NYPD history, has been granted parole.
PBA president Patrick J. Lynch said:
"I cannot express in words how angry New York City police officers are about the unjust and wrong-headed decision by the Parole Board of New York State to release a cold-blooded cop killer into society.  Today, we can expect a semblance of justice in that a convicted cop killer can be sentenced to life without parole.  But back in the 70's no such sentence was available so families of murdered police officers and the PBA have been forced to fight against the release of cop killers every two years.  Tragically, in the case of this murdering animal, the worst possible decision was made.  Police officer Stephen Gilroy, whose murder was celebrated by Raheem that tragic day, will never return to our streets.  We firmly believe that justice demands the incarceration for life for all cop killers regardless of when they were convicted."
Raheem was one of four men who held up Al and John's sporting goods store in Brooklyn's 90 Precinct and took 12 hostages.  During the event, Raheem told his fellow bandits, "There's a head popping out from behind the el pillar.  Shoot when you see it."  When officer Gilroy was shot and killed he exclaimed: "We killed a cop. We can kill anyone else we want now."  Police officer Gilroy was killed and two other officers wounded in a 47-hour siege in which emergency service and other officers surrounded the store. 
One of the wounded officers, retired police officer Frank Carpentier, testified at the victim's impact hearing, describing how he was shot in the leg and then received death threats while he was in the hospital recovering from the wounds from which he still suffers today.  Despite the pleas of Gilroy's family and injured police officers, the three-member parole board voted 2 to 1 to release Raheem.
# # #The Police Benevolent Association of the City of New York (PBA) is the largest municipal police union in the nation and represents nearly 50,000 active and retired NYC police officers.