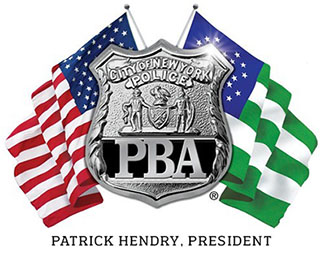 PRESS RELEASE
February 22, 2010
---
PBA President reacts to the acquittal of three police officers In alleged sodomy trial
PBA president Patrick J. Lynch said:
"This jury weighed the lack of physical evidence, the lack of injury and the lack of motive in this case against the credibility of a known criminal opportunist and correctly cleared these three dedicated police officers of any wrong doing against this con artist. They never should have even been indicted. We appreciate the courage the jury showed in not prejudging this case and for deciding it based upon the merits."
# # #The Police Benevolent Association of the City of New York (PBA) is the largest municipal police union in the nation and represents nearly 50,000 active and retired NYC police officers.