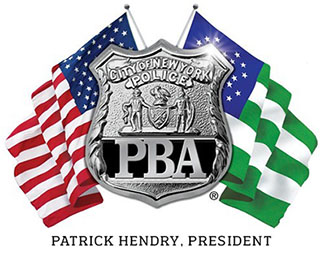 PRESS RELEASE
May 16, 2010
---
PBA President reacts to the death of 42-year-old police officer Robert Oswain of 9/11-related cancer
PBA president Patrick J. Lynch said:
"Police Officer Robert Oswain is one of the forgotten heroes of 9/11. More must be done on a federal level for the thousands who answered the call without question and were stricken from toxic exposure. Sadly, we will not know the exact cost in lives of that terrorist attack for several decades. We are deeply saddened by his passing and our thoughts and prayers are with his family and friends."
# # #The Police Benevolent Association of the City of New York (PBA) is the largest municipal police union in the nation and represents nearly 50,000 active and retired NYC police officers.