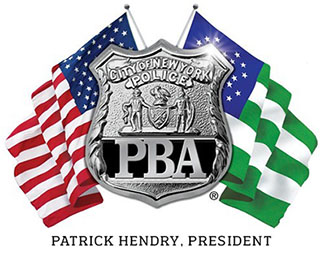 PRESS RELEASE
January 29, 2010
---
PBA President reacts to video alleging assault by Police Officers
PBA president Patrick J. Lynch said: 
"What we see in this video are police officers who are attempting to place an uncooperative suspect in handcuffs using necessary force.  The video doesn't tell the whole story and is being expertly used by an attorney for his own and his client's financial gain.  What is sometimes misunderstood is that necessary force looks violent and is never pretty.   Unfortunately, it must sometimes be applied by police in order to gain control of a violent situation or to arrest an uncooperative suspect."
# # #The Police Benevolent Association of the City of New York (PBA) is the largest municipal police union in the nation and represents nearly 50,000 active and retired NYC police officers.