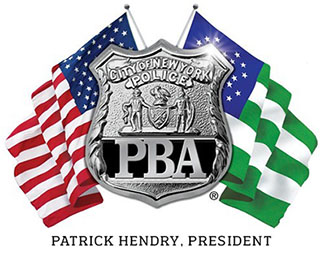 PRESS RELEASE
March 30, 2011
---
PBA President reacts to the reclaiming of the body of Police Officer George Wong from grieving family
PBA president Patrick J. Lynch said:
"This is an unforgivable case of bureaucratic overreaction where legal concerns outweighed compassion for the grieving family of a hero police officer.  I am certain that with a little bit of common sense this encroachment on the Wong's family's mourning could have been avoided.  Ten years after the worst toxic disaster in our nation's history, it's time for the city to accept the reality that people have died and will continue to die as a result of exposure from the recovery and cleanup.  To pretend anything different is just foolish and hurtful to those left behind."
# # #The Police Benevolent Association of the City of New York (PBA) is the largest municipal police union in the nation and represents nearly 50,000 active and retired NYC police officers.