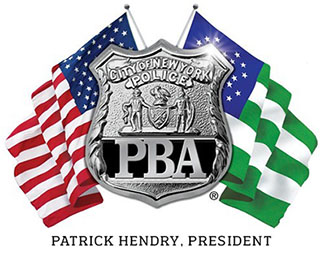 PRESS RELEASE
September 14, 2011
---
Statement regarding the alleged attempted suicide of PO Robert McGee
PBA president Patrick J. Lynch said:
"As this process has stretched from weeks to months, to now the better part of a year, with leaks of confidential grand jury materials and other inappropriate stories in the press, it is no surprise that New York City police officers have reached a breaking point.  This issue could have and should have been addressed differently.  Police officer McGee has served this City well for over three decades and is a man of honesty and integrity and he and others deserve better than this treatment."
# # #The Police Benevolent Association of the City of New York (PBA) is the largest municipal police union in the nation and represents nearly 50,000 active and retired NYC police officers.