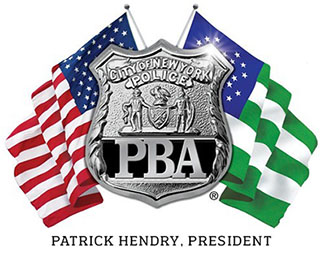 PRESS RELEASE
April 24, 2012
---
PBA President comments on the opening of cop-killer trial
PBA President Patrick J. Lynch said: 
"It is despicable that the defense attorney for an accused cop-killer has chosen to blame a hero cop for his own death.  This same attorney had the gall to misinterpret the actions of police officers who are trained to remain calm under pressure as they called for an ambulance for the fatally injured officer.  Police Officer Alain Schaberger responded to a domestic dispute where this violent miscreant had beaten his girlfriend and while being taken into custody he intentionally shoved Officer Schaberger over a fence killing him.  George Villanueva is a cop-killer who is exclusively and wholly responsible for the intentional death of this hero police officer.  We are confident the evidence will demonstrate that."
# # #The Police Benevolent Association of the City of New York (PBA) is the largest municipal police union in the nation and represents nearly 50,000 active and retired NYC police officers.