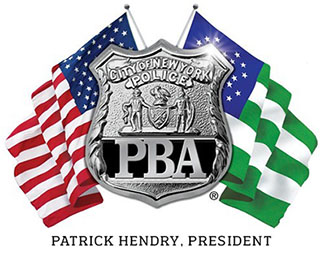 PRESS RELEASE
July 8, 2012
---
Statement by Pat Lynch on 7,000-officer decrease
PBA president Patrick J. Lynch said:
"We at the PBA have been warning for a long time that the 7,000-officer decrease in NYPD staffing levels is a threat to this city's safety. We police officers are in the front lines of the war against crime and the spike in violence has hit our members particularly hard this year. We'd like to see staffing levels reach the 41,000 that existed at the height of Safe Streets/Safe City, which would allow us to deal effectively in neighborhood patrol, the specialty units, the impact areas — and terrorism."
# # #The Police Benevolent Association of the City of New York (PBA) is the largest municipal police union in the nation and represents nearly 50,000 active and retired NYC police officers.