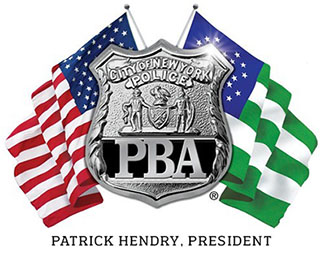 PRESS RELEASE
September 8, 2017
---
PBA President on CCRB charges against officer in Garner case
PBA president Patrick J. Lynch said:
"How many illegal leaks will it take before the City's leaders do something, anything to rein in the biased and grossly unprofessional CCRB? The CCRB has routinely demonstrated that its sole aim is to advance a politicized anti-cop agenda, which is why it is not surprising that this most recent leak occurred in the height of election season. This is further evidence that the CCRB is only confidential when it is convenient for them and their anti-police allies. The conduct of this supposedly independent body becomes more disturbing and destructive by the day."
# # #The Police Benevolent Association of the City of New York (PBA) is the largest municipal police union in the nation and represents nearly 50,000 active and retired NYC police officers.