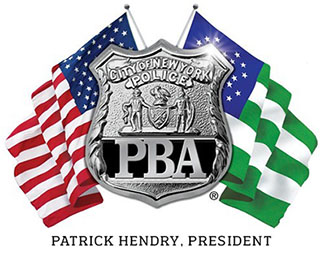 PRESS RELEASE
December 10, 2018
---
NYC PBA President's statement on the SNAP Center police action
PBA President Patrick J. Lynch said:
"These police officers were put in an impossible situation. They didn't create the dispute at the HRA office — as always, they were called in to deal with the inevitable fallout when the rest of our City government fails in its task. Their objective was to enforce the law while protecting the safety of this mother, her child, and every person in that office, some of whom were actively making a tense situation worse. The event would have unfolded much differently if those at the scene had simply complied with the officers' lawful orders. The immediate rush to condemn these officers leaves their fellow cops wondering: when confronted with a similar impossible scenario, what do you want us to do?  The answer cannot be 'Do nothing.'"
# # #The Police Benevolent Association of the City of New York (PBA) is the largest municipal police union in the nation and represents nearly 50,000 active and retired NYC police officers.