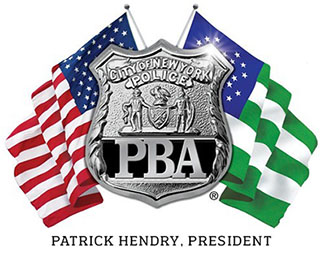 PRESS RELEASE
May 10, 2019
---
NYPD judge: CCRB must prove crime in Garner case
In a ruling that sets a high bar for the Civilian Complaint Review Board (CCRB) disciplinary prosecution of Police Officer Daniel Pantaleo for his role in the Eric Garner case, an NYPD administrative judge has ruled that P.O. Pantaleo cannot be found guilty based solely on alleged violations of the NYPD Patrol Guide.
NYPD Deputy Commissioner for Trials Rosemarie Maldonado determined that the alleged Patrol Guide violations cannot be the sole basis for a disciplinary decision against P.O. Pantaleo because CCRB failed to serve the charges until after the statute of limitations had expired. 
Under NYS Civil Service Law Section 75(4), administrative violation charges must be served within 18 months of the alleged violation. Charges against P.O. Pantaleo were not served until July 2018, four years after the incident occurred.
The only exception to the statute of limitations occurs when the charged violation would constitute a crime. CCRB must therefore prove that P.O. Pantaleo committed either assault in the third degree (recklessly causing physical injury) or strangulation in the first degree (intentionally obstructing breathing or blood flow, causing physical injury). In December 2014, a Staten Island Grand Jury declined to indict P.O. Pantaleo on any criminal charges.
PBA President Patrick J. Lynch said: 
"All we have asked for in this process is fairness, so we are glad that the judge has rejected CCRB's attempt to skirt the law. This case now boils down to a single fact: P.O. Pantaleo did not commit a crime. A grand jury of regular New Yorkers has already reviewed the same evidence and come to that conclusion. This disciplinary trial must yield a similar result."
# # #The Police Benevolent Association of the City of New York (PBA) is the largest municipal police union in the nation and represents nearly 50,000 active and retired NYC police officers.