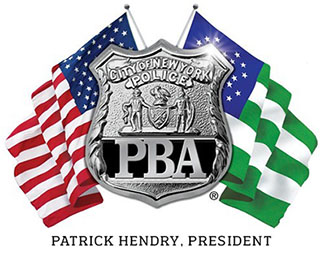 PRESS RELEASE
February 28, 2019
---
Ruling on PBA lawsuit invalidates several new CCRB rules as exceeding the City Charter
A Manhattan Supreme Court judge today issued a ruling in the Police Benevolent Association's lawsuit challenging the Civilian Complaint Review Board's (CCRB) recent rule revisions.  The court struck down four of CCRB's revised rules on the grounds that the board had inappropriately granted itself powers exceeding those established by the City Charter and other legislative mandates.
PBA President Patrick J. Lynch said:
"Today's ruling is a step in the right direction, because it validates what New York City police officers have always known about CCRB: it is an openly anti-police agency that views its mission as advocating on behalf of the complainant and against police officers. By striking down several of CCRB's most blatant violations of its legal mandate, the Court has sent a clear message that the board must begin adhering to the City Charter's requirement to conduct 'impartial' investigations of civilian complaints 'in a manner in which the public and police department have confidence.' However, the Court should have gone a step further to invalidate CCRB's entire package of rule revisions. We are exploring our options to continue this case and keep the out-of-control harassment of police officers by CCRB in check."
The CCRB rules struck down by the Court are the following:
YouTube Complaints Rule — The Court found that CCRB has inappropriately expanded the category of individuals with standing to file a CCRB complaint beyond persons who were allegedly harmed, and with a reach so broad that it includes persons who merely viewed unauthenticated videos on the Internet.

Reliance on Prior Meritless Complaints Rule — The Court found that CCRB has improperly authorized itself to consider prior unsubstantiated, unfounded, or withdrawn complaints — complaints which resulted in no finding of misconduct against the police officer — as the basis for its findings and recommendations.
Excessive Prosecutorial Power Rule — The Court found that CCRB has improperly imbued its prosecutorial arm with additional powers, including the power to amend the charges against police officers and request reconsideration of unsubstantiated allegations.
See a copy of the decision.
# # #The Police Benevolent Association of the City of New York (PBA) is the largest municipal police union in the nation and represents nearly 50,000 active and retired NYC police officers.