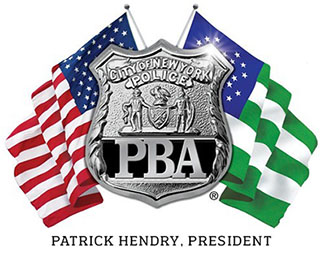 PRESS RELEASE
December 10, 2019
---
Federal judge allows family of slain cop to weigh in on killer's release
U.S. District Judge Nicholas G. Garaufis today asked federal prosecutors to obtain and submit victim impact statements from the family of Police Officer Anthony Mosomillo in connection with pending charges against one of P.O. Mosomillo's killers, Betsy Ramos. 
PBA President Patrick J. Lynch said:
"We are grateful to Judge Garaufis for letting the family of our hero police officer be heard. Because of the New York State Parole Board's outrageous deception, the Mosomillo family has been forced to live in fear of seeing Anthony's killer walk out of prison doors. Their sacrifice matters. Their suffering matters. Their voices need to be heard."
Ramos was released from state prison today after the New York State Board of Parole failed to provide the Mosomillo family with an opportunity to deliver victim impact statements in advance of her state parole hearing. She was transferred to federal custody to face charges that she violated the separate federal supervised release sentence she was serving at the time of P.O. Mosomillo's murder. Ramos today pleaded guilty to violating her sentence and will continue to be held in federal custody until a further hearing in the case.
P.O. Mosomillo, who as assigned to Brooklyn's 67th Pct., was shot and killed on May 26, 1998 while attempting to serve a bench warrant on parolee Jose Serrano — Ramos' boyfriend — for missing a court date. When P.O. Mosomillo and his partner discovered Serrano hiding in a trapdoor in Ramos's East Flatbush apartment, Ramos attacked the officers. During the violent struggle, Serrano got possession of P.O. Mosomillo's partner's weapon and fired, striking P.O. Mosomillo four times. P.O. Mosomillo returned fire, killing Serrano, before succumbing to his injuries at Kings County Hospital.
# # #The Police Benevolent Association of the City of New York (PBA) is the largest municipal police union in the nation and represents nearly 50,000 active and retired NYC police officers.