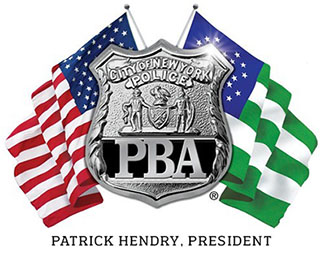 PRESS RELEASE
May 15, 2019
---
City Medical Examiner: Eric Garner did not die from a chokehold
During the third day of testimony in P.O. Daniel Pantaleo's NYPD disciplinary trial, NYC Medical Examiner Dr. Floriana Persechino — who performed the autopsy on Eric Garner — testified that Garner's death was not caused by asphyxiation from a chokehold.
Dr. Persechino, who is an employee of the City of New York, testified that Garner was "not a healthy individual" and that a variety of factors could have served as the trigger for the fatal asthma attack he suffered following his arrest. Dr. Persechino also confirmed that her use of the term "chokehold" in the autopsy report was not based solely on the anatomical evidence from the autopsy, but also on what she believed she saw in videos of the arrest released by the media.
PBA President Patrick J. Lynch said: 
"The medical examiner's testimony confirms what we have known for some time: the city's autopsy report is a thoroughly political document based not on medical science but on the media attention on the case. The tragic chain of events that unfolded during Eric Garner's arrest was not triggered by the actions of P.O. Pantaleo or any other officer. It was triggered by Garner's decision to resist arrest rather than accepting a summons."
The Civilian Complaint Review Board (CCRB) rested its case following today's proceedings. Pantaleo's attorneys will begin calling police witnesses who were involved in the incident at tomorrow's hearing.
# # #The Police Benevolent Association of the City of New York (PBA) is the largest municipal police union in the nation and represents nearly 50,000 active and retired NYC police officers.