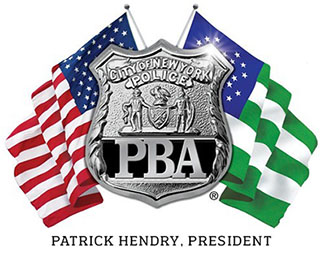 PRESS RELEASE
January 16, 2019
---
PBA President's statement on the tragic accidental death of Police Officer Brian Kessler
PBA President Patrick J. Lynch said: 
"We are deeply saddened at the loss of our brother Police Officer Brian Kessler in this tragic accident.  Our thoughts and prayers are with the Kessler family, his fiancé and all his NYPD colleagues, particularly those at PSA 8.  We also are keeping the NYC Parks employees who were injured in our thoughts as we wish them a speedy and full recovery."
# # #The Police Benevolent Association of the City of New York (PBA) is the largest municipal police union in the nation and represents nearly 50,000 active and retired NYC police officers.