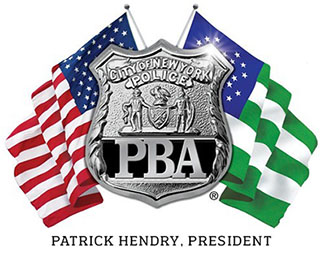 PRESS RELEASE
August 2, 2019
---
Lynch Blasts Pantaleo Decision: "Pure Political Insanity"
PBA President Patrick J. Lynch said:
"This decision is pure political insanity. If it is allowed to stand, it will paralyze the NYPD for years to come. This judge ignored the evidence and trampled P.O. Pantaleo's due process rights in order to deliver the result that the grandstanding politicians and protesters demanded. The only hope for justice now lies with Police Commissioner O'Neill. He knows the message that this decision sends to every cop: we are expendable, and we cannot expect any support from the city we protect. He knows that if he affirms this horrendous decision, he will lose his police department."
Video of the press conference is available here.
# # #The Police Benevolent Association of the City of New York (PBA) is the largest municipal police union in the nation and represents nearly 50,000 active and retired NYC police officers.