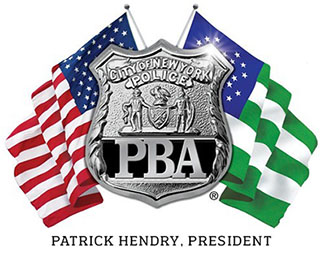 PBA President Patrick J. Lynch said:
"Once again, New York City is turning to its grossly underpaid police officers to help protect critical services and keep the city running. NYC police officers are the agency of last resort, but we're paid an average of 30% less than other local police departments, including 18% less than the MTA police. It is time to pay NYC police officers a fair market rate of pay comparable to other local police departments while we professionally provide solutions to seemingly unsolvable problems."
PRESS RELEASE
March 26, 2019
---
PBA President's statement on the assignment of NYPD police officers to fight fare evasion on MTA NYC Transit buses
# # #The Police Benevolent Association of the City of New York (PBA) is the largest municipal police union in the nation and represents nearly 50,000 active and retired NYC police officers.