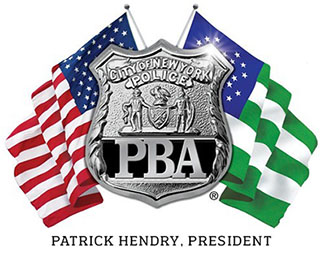 PRESS RELEASE
January 11, 2019
---
PBA statement on release of perps in Washington Heights attack on cops
The Manhattan District Attorney's Office tonight deferred charges against one of the individuals who assaulted police officers in Washington Heights, and indicated that it would not request bail for the other individual.
PBA President Patrick J. Lynch said:
"The Manhattan DA's office needs to wake up and realize that police officers cannot do our job when prosecutors won't do theirs. Every perp who has ever thought about taking a swing at a cop is watching the outcome in this case. They should have been sent a clear message: if you have any involvement whatsoever in assaulting a police officer, you will face charges and spend real time behind bars. Instead, they will once again receive the message that they can deal drugs, terrorize the community, attack police officers, and be back out on the street in no time without even having to post bail. Cops and regular New Yorkers have had enough. The cycle of lawlessness needs to stop."
# # #The Police Benevolent Association of the City of New York (PBA) is the largest municipal police union in the nation and represents nearly 50,000 active and retired NYC police officers.