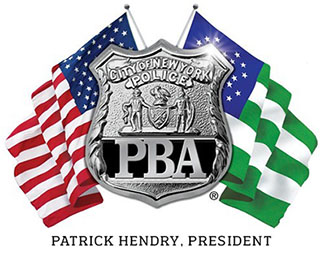 PRESS RELEASE
October 24, 2019
---
PBA debunks 50-A repeal advocates' lies
At today's second session of the New York State Senate Committee on Codes hearing regarding the repeal of NYS Civil Rights Law Section 50-a, which protects the confidential personnel records of police officers and other public employees, the NYC PBA submitted a supplemental statement correcting the lies and distortions being spread by repeal advocates. See a copy of the statement.
PBA President Patrick J. Lynch said:
"The entire movement to repeal Civil Rights Law Section 50-a is built on half-truths and outright fictions. Repeal advocates are lying about nearly every aspect of the current law and its impact on the safety and privacy of government employees, including police officers. For example, the advocates have claimed repeatedly that New York is 'one of only two states' that protect police personnel records, when in fact 23 states have laws that keep records confidential in most circumstances. But even worse, the advocates are lying about their ultimate goal: they are not really interested in 'transparency' or 'fairness.'  They want to use these records to render police and prosecutors powerless.  New Yorkers from Buffalo to Long Island are counting on their Senators to stand up for truth and public safety, rather than being bullied by the lies of a handful New York City-based advocates."
# # #The Police Benevolent Association of the City of New York (PBA) is the largest municipal police union in the nation and represents nearly 50,000 active and retired NYC police officers.