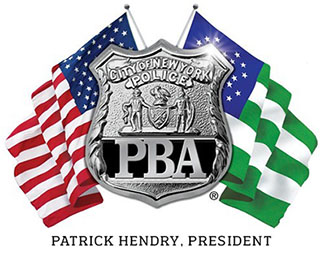 PRESS RELEASE
April 17, 2019
---
NYC PBA statement on parole of Judith Clark
PBA President Patrick J. Lynch said:
"Judith Clark is a murderer and a terrorist. Because of her actions, three families have been permanently deprived of husbands, fathers and sons. Those families cannot escape their loss, but Judith Clark will be allowed to escape accountability for her crimes. That is not justice. The New York State Parole Board has proven once again that it does not value the rule of law or the sacrifices of the police officers who uphold those laws. The families of murdered police officers and New Yorkers across the state are crying out for sane and responsible parole decisions, but it is clear that the Parole Board is not listening."
# # #The Police Benevolent Association of the City of New York (PBA) is the largest municipal police union in the nation and represents nearly 50,000 active and retired NYC police officers.