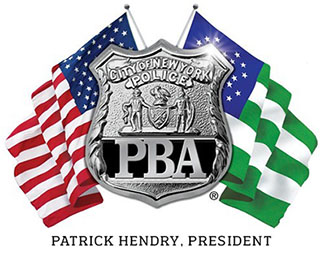 PRESS RELEASE
January 12, 2019
---
PBA statement on latest video in Washington Heights attack on cops
PBA President Patrick J. Lynch said: 
"What video are the media and their anonymous sources looking at? The latest video to emerge — purportedly footage from one of the officers' body-worn cameras — clearly shows a perp refusing to obey a lawful order from a police officer, then attacking that officer when he tries to arrest him. And yet the reporting on that same video falsely claims that the police officer threw the first punch, which the video absolutely does not show. So much for 'transparency': this is exactly why these videos don't belong in the public domain. Even when all of the facts and the video evidence support the actions of police officers, the anti-cop crowd will still try to gaslight the public into thinking otherwise."
# # #The Police Benevolent Association of the City of New York (PBA) is the largest municipal police union in the nation and represents nearly 50,000 active and retired NYC police officers.