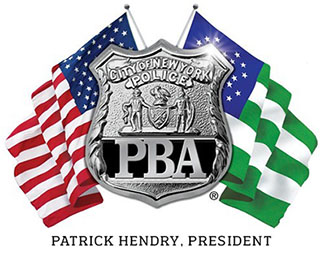 PRESS RELEASE
March 6, 2019
---
PBA statement on Legal Aid lawsuit database
PBA President Patrick J. Lynch said:
"The intent of this database is clearly to help guilty criminals beat the charges against them. An overwhelming number of lawsuits against police officers are meritless claims filed for nuisance value in hopes of a quick payout from the city. Public defenders know full well that allegations aren't facts, but that doesn't stop them from using these baseless suits to try to distract and confuse judges and juries, turning the trials of their drug-dealing, armed-robbing clients into inquisitions against the police officers who brought them to justice. And by publishing this database online, they will be doing even greater damage: anyone with a grudge against cops will be free to peruse the false and frivolous allegations against specific officers and use them as inspiration for a campaign of harassment, intimidation or worse."
# # #The Police Benevolent Association of the City of New York (PBA) is the largest municipal police union in the nation and represents nearly 50,000 active and retired NYC police officers.