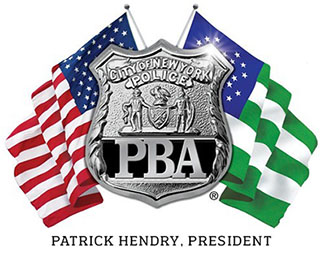 PRESS RELEASE
January 31, 2019
---
Statement by NYC PBA President regarding preliminary hearings in the disciplinary case against P.O. Daniel Pantaleo
PBA President Patrick J. Lynch said:
"Today, lawyers on both sides of the disciplinary case submitted witness lists and argued legal points for a trial that simply should not be happening. The basic facts of this case are that the officers were sent to arrest Mr. Garner on complaints from the community. He had been warned to cease his illegal activities the week before and chose to ignore the warning, so letting him go was not an option. When the police officers attempted to handcuff Mr. Garner, he refused to comply and pushed them away on several occasions. He resisted because he did not want to be arrested again. The officers involved did not hit with their fists or batons, nor did they draw their weapons to gain compliance. Mr. Garner was taken to the ground using the minimum amount of force by employing a maneuver taught in the police academy that has been used countless times with no negative physical impact on the arrestees. That maneuver has been mislabeled a 'chokehold' by the uninformed and by activists. The autopsy report demonstrates that it was not a chokehold. Unfortunately, Mr. Garner's extremely poor health and severely compromised cardiovascular system resulted in his tragic demise. Police Officer Daniel Pantaleo did nothing wrong and should not be on trial for doing his job the way he was trained to do it."
# # #The Police Benevolent Association of the City of New York (PBA) is the largest municipal police union in the nation and represents nearly 50,000 active and retired NYC police officers.