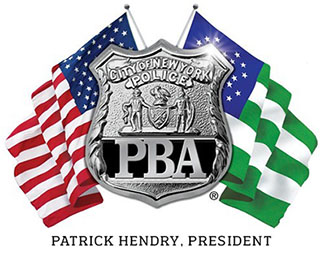 PRESS RELEASE
September 26, 2019
---
PBA responds to NYPD Inspector General's recommendations on mental health
Read the announcement of the Office of the Inspector General for the NYPD's wellness and safety recommendations, including links to the full OIG-NYPD report and the NYPD's response.
PBA President Patrick J. Lynch said:
"The Inspector General's recommendation to link mental health and wellness efforts with the Internal Affairs Bureau and the NYPD disciplinary system is absolutely the wrong approach. It gets the problem backwards: the bureaucratic second-guessing to which police officers are subjected is already a significant source of stress. Adding more of it will not reduce that stress. The NYPD should remain focused on getting members the high-quality, professional treatment they need, and ensuring that treatment does not needlessly derail their careers."
# # #The Police Benevolent Association of the City of New York (PBA) is the largest municipal police union in the nation and represents nearly 50,000 active and retired NYC police officers.