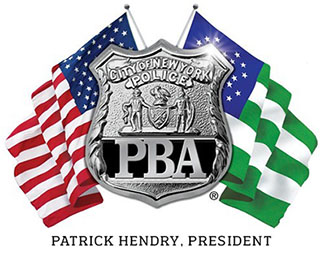 PRESS RELEASE
August 19, 2019
---
PBA statement on Police Commissioner O'Neill's decision to fire P.O. Pantaleo
PBA President Patrick J. Lynch said:
"Police Commissioner O'Neill has made his choice: he has chosen politics and his own self-interest over the police officers he claims to lead. He has chosen to cringe in fear of the anti-police extremists, rather than standing up for New Yorkers who want a functioning police department, with cops who are empowered to protect them and their families. With this decision, Commissioner O'Neill has opened the door for politicians to dictate the outcome of every single NYPD disciplinary proceeding, without any regard for the facts of the case or police officers' due process rights. He will wake up tomorrow to discover that the cop-haters are still not satisfied, but it will be too late. The damage is already done. The NYPD will remain rudderless and frozen, and Commissioner O'Neill will never be able to bring it back. Now it is time for every police officer in this city to make their own choice. We are urging all New York City police officers to proceed with the utmost caution in this new reality, in which they may be deemed 'reckless' just for doing their job. We will uphold our oath, but we cannot and will not do so by needlessly jeopardizing our careers or personal safety."
# # #The Police Benevolent Association of the City of New York (PBA) is the largest municipal police union in the nation and represents nearly 50,000 active and retired NYC police officers.