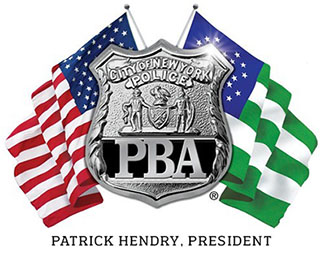 PRESS RELEASE
June 9, 2021
---
As Albany weighs parole changes, another cop-killer walks free
Police Officer Scott Gadell, a 22-year-old U.S. Army reservist with 11 months of NYPD service, was killed execution-style as he stopped to reload his six-shooter in a gun battle with a career criminal. That was on June 28, 1986.
Today — just days before the 35th anniversary of that heinous crime — the New York State Parole Board has seen fit to schedule the parole release of P.O. Gadell's killer, Errol Campbell (aka Robert Roulston). He is latest in a shameful wave of 21 cop-killers being turned loose by that panel in just over three years.
Gadell's family are outraged and heartbroken that his killer will be out from behind bars during this painful anniversary month.
 "It's bad enough that he's getting out, but to schedule his release right before the anniversary of my brother's murder — that's a real slap in the face," says Scott Gadell's younger brother Jeff. "We never thought this day would come. It just goes to show you the sad state of affairs in New York. Criminals are more important than victims now."
PBA President Patrick J. Lynch noted that Campbell's release comes as Albany lawmakers are considering further changes to the parole system in the final week of this legislative session.
"It is beyond shameful that this parole board keeps torturing the families of our fallen heroes," said Lynch. "But instead of cleaning up this mess, Albany politicians are trying to further dismantle the parole system. How many grieving families will they need to hear from before they reverse course?"
Jeff Gadell remembers that on the day Scott was killed he had been scheduled to work a night tour but switched so he could attend his kid brother's graduation from Wantagh High School the next day. Instead, he and his patrol partner found themselves chasing down a gunman who had fired at two men. After the officers split up, Officer Gadell and the suspect became involved in a firefight. Unfortunately, as Officer Gadell was reloading, Campbell walked up to him and shot him in the head.
The incident prompted the NYPD to equip officers with speed-loaders and, a few years later, to arm them with semi-automatics so they would no longer be outgunned by the criminals.
Campbell was eventually arrested, charged and convicted in Officer Gadell's murder but was sentenced only to 25-years-to-life because his crime was committed during the unfortunate hiatus in the justice system that fell between the time the state's death penalty law had been declared unconstitutional and when the sentence of life without the possibility of parole was instituted. Otherwise, Campbell would likely be spending the rest of his life in a New York state prison.
However, this soon-to-be-freed cop-killer has one more strike against him: Upon his release, he will reportedly face deportation to his native Jamaica.
New York State Cop-Killers Released Since December 2017
John Ruzas — RELEASED 12/18/17
Killer of Trooper Emerson Dillon
Herman Bell — RELEASED 4/27/18
Killer of PO Joseph Piagentini and PO Waverly Jones
Carlos Flores — RELEASED 4/27/18
Killer of PO Robert Walsh
Robert Hayes — RELEASED 7/24/18
Killer of PO Sidney Thompson
Demetrius Bennet — RELEASED 10/24/18
Killer of PO Ray Cannon
Judith Clark — RELEASED 5/15/19
Killer of Sgt. Edward O'Grady, Pos Waverly Brown and Peter Paige
Larry Johnson — RELEASED 5/15/19
Killer of PO Anthony Abruzzo
Betsy Ramos — RELEASED 12/10/19
Killer of PO Anthony Mosomillo
Ernest Alston — RELEASED 12/26/19
Killer of PO Melvin Hopkins
Orlando Puente — RELEASED 1/6/20
Killer of Lt. Jan Brinkers
Barrington Young — RELEASED 3/27/20
Killer of PO Harry Ryman
Steven Chirse — RELEASED 4/21/20
Killer of PO Angelo Brown
Karl Dean — RELEASED 5/21/20
Killer of Det. Joseph Taylor
Russell Carroll — RELEASED 7/28/20
Killer of PO Robert Sorrentino
Sergio Voii — RELEASED 8/31/20
Killer of PO Michael Russell
Anthony Bottom — RELEASED 10/7/20
Killer of PO Joseph Piagentini and PO Waverly Jones
Richard Dennis — RELEASED 1/19/21
Killer of PO Robert Denton
Rodney Bailey — RELEASED 1/21/21
Killer of PO Robert Bilodeau
Ronnie Bush — RELEASED 2/24/21
Killer of PO Angelo Brown
Paul Ford — RELEASED 3/21/21
Killer of PO Harry Ryman
Errol Campbell — WILL BE RELEASED 6/9/21
Killer of PO Scott Gadell
# # #The Police Benevolent Association of the City of New York (PBA) is the largest municipal police union in the nation and represents nearly 50,000 active and retired NYC police officers.