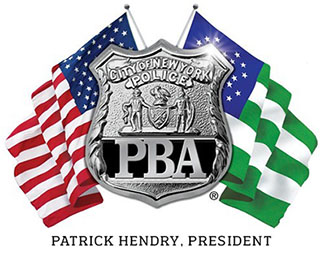 PRESS RELEASE
March 4, 2021
---
PBA seeks to intervene in federal protest lawsuits
The NYC PBA filed a motion yesterday in Manhattan federal court seeking to intervene in five consolidated lawsuits concerning the NYPD's response to the Summer 2020 protests, including the lawsuit filed in January by New York Attorney General Letitia James. 
Read a copy of the motion here.
PBA President Patrick J. Lynch said:
"No inquiry into last summer's protests will be complete without looking at the experience of the police officers on the street. We were besieged: On one side, we had violent criminals who used the protests as cover to attack police officers, ultimately injuring more than 400 of us. On the other side, we had city leaders who failed to plan and prepare for the type of violent demonstrations that already been happening around the country for days. They sent police officers out with nothing but mixed messages and no support, then tried to blame us for their failures. We have zero confidence that the city will provide that perspective or adequately represent police officers' rights. That's why it's important for the PBA to join as a party to these suits."
The NYC PBA previously submitted extensive written testimony to the Attorney General regarding police officers' experience during the protests, including testimonials from injured police officers and input from disorder control expert and former NYPD Chief of Department Louis Anemone. Read the PBA's full testimony here.
# # #The Police Benevolent Association of the City of New York (PBA) is the largest municipal police union in the nation and represents nearly 50,000 active and retired NYC police officers.