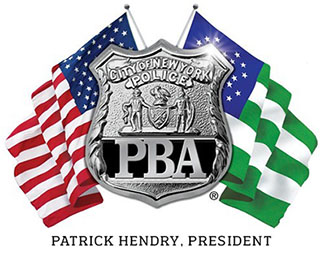 PRESS RELEASE
April 12, 2021
---
PBA statement on carjacking of P.O. Wenjian Liu's cousin
PBA President Patrick J. Lynch said:
"This was yet another brazen crime of the kind that has been happening to families all across the city. But this time, it happened to the family of our fallen hero. P.O. Wenjian Liu gave his life protecting all New Yorkers from victimization and fear. To honor his legacy, we can't let our city keep sliding backward."
# # #The Police Benevolent Association of the City of New York (PBA) is the largest municipal police union in the nation and represents nearly 50,000 active and retired NYC police officers.