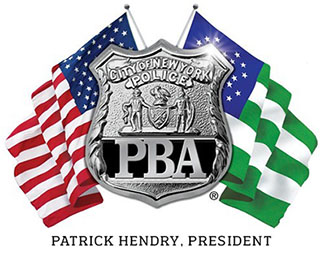 PRESS RELEASE
June 7, 2021
---
PBA statement on racist's rant at Asian police officer
SEE VIDEO of an individual hurling racial slurs at an Asian New York City police officer in Washington Square Park on Saturday night.
PBA President Patrick J. Lynch said: 
"Criminals know that the politicians are all talk. They know there are no real consequences for their vicious anti-Asian hate, even when it's directed at a police officer. If the politicians really want to 'Stop the Hate,' they need to stop demonizing cops first."
# # #The Police Benevolent Association of the City of New York (PBA) is the largest municipal police union in the nation and represents nearly 50,000 active and retired NYC police officers.