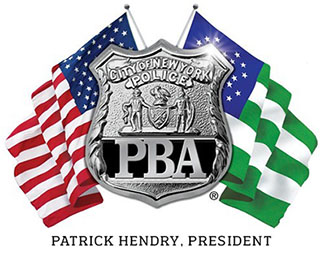 PRESS RELEASE
January 24, 2022
---
PBA statement on Mayor Adams's "Blueprint to end gun violence"
PBA President Patrick J. Lynch said:
"For years, we've been calling for real solutions to our violent crime crisis. Mayor Adams has acknowledged the problem and outlined the beginnings of a plan. Now that police officers and crime victims have an advocate in City Hall, the real work begins. In addition to the measures proposed today, we need an immediate rollback of the entire policy regime that penalizes police officers for proactively confronting lawbreakers. We need stiffer penalties, consistently imposed, for gun crimes. And we need more resources to relieve the overstretched cops on the front lines. Mayor Adams is absolutely right that the message on the streets is that there are no consequences for carrying and using illegal guns. We saw the tragic results of that message again on Friday night. It has to change immediately, because we've already lost more than we can bear."
# # #The Police Benevolent Association of the City of New York (PBA) is the largest municipal police union in the nation and represents nearly 50,000 active and retired NYC police officers.