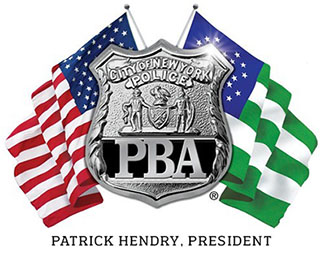 PRESS RELEASE
October 22, 2022
---
PBA statement on new subway deployment plan
The city and state today announced a new subway deployment plan that includes additional overtime tours for NYPD police officers, the shifting of some patrol duties to the MTA Police Department and deployment of unarmed security guards. See announcement.
PBA President Patrick J. Lynch said: 
"This is unsustainable. The NYPD is more than 1,000 cops below its budgeted headcount. We have 12.45% fewer rank-and-file cops permanently assigned to the subways than we did in 2020. The increased workload is crushing the cops who remain. The answer is not to squeeze them for more forced OT. It's not to pass off responsibilities to the better-paid but smaller MTA Police Department. And it definitely isn't replacing them with unarmed security guards. Our city must immediately boost pay and improve working conditions in order to recruit and retain enough police officers. That is the only way to provide real safety in the subway, rather than the illusion of 'omnipresence.'"
# # #The Police Benevolent Association of the City of New York (PBA) is the largest municipal police union in the nation and represents nearly 50,000 active and retired NYC police officers.