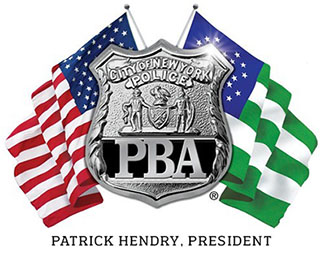 PRESS RELEASE
March 1, 2022
---
PBA statement on Police Pension Fund divestment from Russian securities
PBA President Patrick J. Lynch said:
"In all pension fund matters, we have a fiduciary responsibility to act in the best interests of the fund's members. This divestment was necessary in order to protect those interests. Apart from the matter of pension investments, the PBA stands with the people of Ukraine against this unprovoked attack. We join our members of Ukrainian heritage in praying for the safety of their friends and family in the conflict zone. We hope for peace as soon as possible, and we pray that the forces of freedom will prevail."
# # #The Police Benevolent Association of the City of New York (PBA) is the largest municipal police union in the nation and represents nearly 50,000 active and retired NYC police officers.